Memang bisnis di bidang kuliner belakangan ini semakin gandrung, coba lihat setiap akhir pekan, beragam tempat wisata kuliner diserbu penikmat goyang lidah ataupun seperti kamu traveler yang ingin menjajal rasanya kuliner lokal. Tidak luput dengan tempat wisata kuliner di jakarta selatan.
Kuliner di jakarta selatan dari berbagai sudut tempat kuliner siapa menawarkan menu sajian yang menarik. Tapi yang menarik tentu adalah berburu tempat makan enak di jakarta selatan yang murah dan asik buat nongkrong. Kenapa HARUS MURAH? maklum, sekarangkan eranya price sensitive bro..
Yuk simak tempat wisata kuliner di jakarta selatan yang murahnya kebangetan. Dibandrol dibawah 30 ribu.
Gulai Tikungan, Tempat makan legendaris yang enak buat nongkrong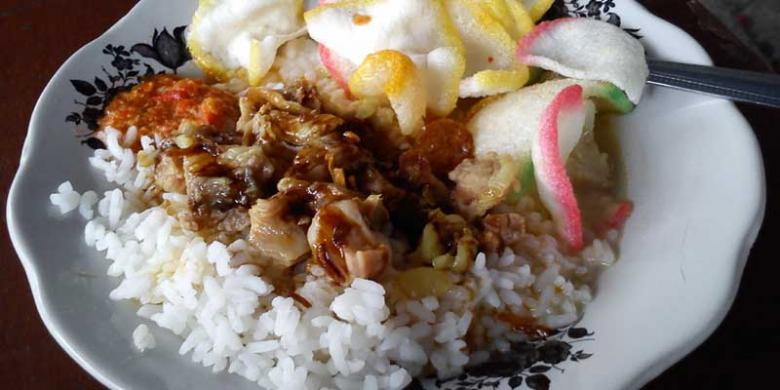 Sajian legendaris gak berarti harus mewah tapi cukup yang sederhana saja. Pelepas lapar yang murah meriah dan lezat, Hidangan gule khas solo yang manis dengan daging kenyal yang ngangenin lidah kamu.
Sajian Gultik ini sudah eksis sejak tahun 1980. Pria asli Solo itu mengatakan, pertama menjajakan gulai harga perporsinya hanya dibandrol Rp 100 namun karena setiap tahunnya harga gulai terus melonjak otomatis modal pembuatan ikut bertambah.
Coba kamu bayangkan Gulai berbekal kuah santan dengan kekentalan yang cukupdan rasanya yang gurih disiramkan diatas sepiring nasi, lalu ditambahkan taburan bawang goreng, kecap, dan kerupuk. Bagi Anda yang menyukai cita rasa pedas, Anda dapat meminta sambal pada pedagang. Selamat menikmati
How to get there: Gulai tikungan bisa travelers temui di sepanjang jalan Grand Mahakam Hotel hingga Blok M Plaza.
Hospital Restaurant & Bar, Mau check up atau wiskul?
No no no, ini bukan rumah sakit, tapi benar benar tempat wisata kuliner. Hospital Restaurant & Bar bertempat di jakarta selatan kebayoran baru. Menyajikan beragam menu dan penyajian yg unik dengan suasana
rumah sakit yg asik.
Salah satu menu rekomendasian adalah "Pizza Keratosis" untuk makanan pembuka. Pizza yang dibandrol hanya Rp 48 ribu ini adalah pizza tipis berbalut pinggiran garing dengan topping potongan ayam, saus pedas serta keju mozzarella di atasnya.
Pizza Keratosis yang dikenal murah dan enak ini memiliki rasa yang gurih dan sedikit pedas ini. Paling pas dijadikan pilihan sebagai camilan pendamping obrolan Anda bersama teman-teman.
[toggles] [toggle title="How to get there" color="Extra-Color-2″ id="b1″] Hospitalis terletak di seberang HEMA restoran, Mereka memiliki konsep cukup unik dan dekorasi untuk membuat pelanggan mereka merasa seperti makan di dalam sebuah rumah sakit bukannya restoran, tentu saja rumah sakit dengan cara yang menyenangkan. [/toggle] [/toggles]
Awan Lounge, Tempat wisata kuliner buat liatin indahnya malam di jakarta
Bertempat di lantai 9 Kosenda Hotel, kelebihannya kalau buat hang out tempatnya serasa homey banget! Mau rame-rame enak, misal mau sendirian juga enak, asik juga buat koleksi foto kamu di instagram, nyahaha…
Untuk bersantai di sofa-sofanya itu kamu harus reserve dulu di awanlounge.com dan ada minimum spendnya, tapi tenang aja, karna ada juga area yang bisa didudukin bebas tanpa reservasi.
[toggles] [toggle title="How to get there" color="Extra-Color-2″ id="b1″]Kosenda Hotel, Kosenda Hotel Rooftop, Jalan KH Wahid Hasyim No. 127, Tanah Abang, Kb. Kacang, Kota Jakarta Pusat, DKI Jakarta 10240 [/toggle] [/toggles]
Nasi Bebek Ginyo, Tempat Wisata Kuliner Enak Jakarta Selatan Yang Cuma 15.000
Kalau kamu ingin mengadakan suatu event atau acara seperti gathering, arisan, atau meeting perusahaan maka tempat ini bisa jadi pilihan. Kabarnya disini banyak bertengger online marketer keluyuran. Tentu bukan online marketer biasa yah.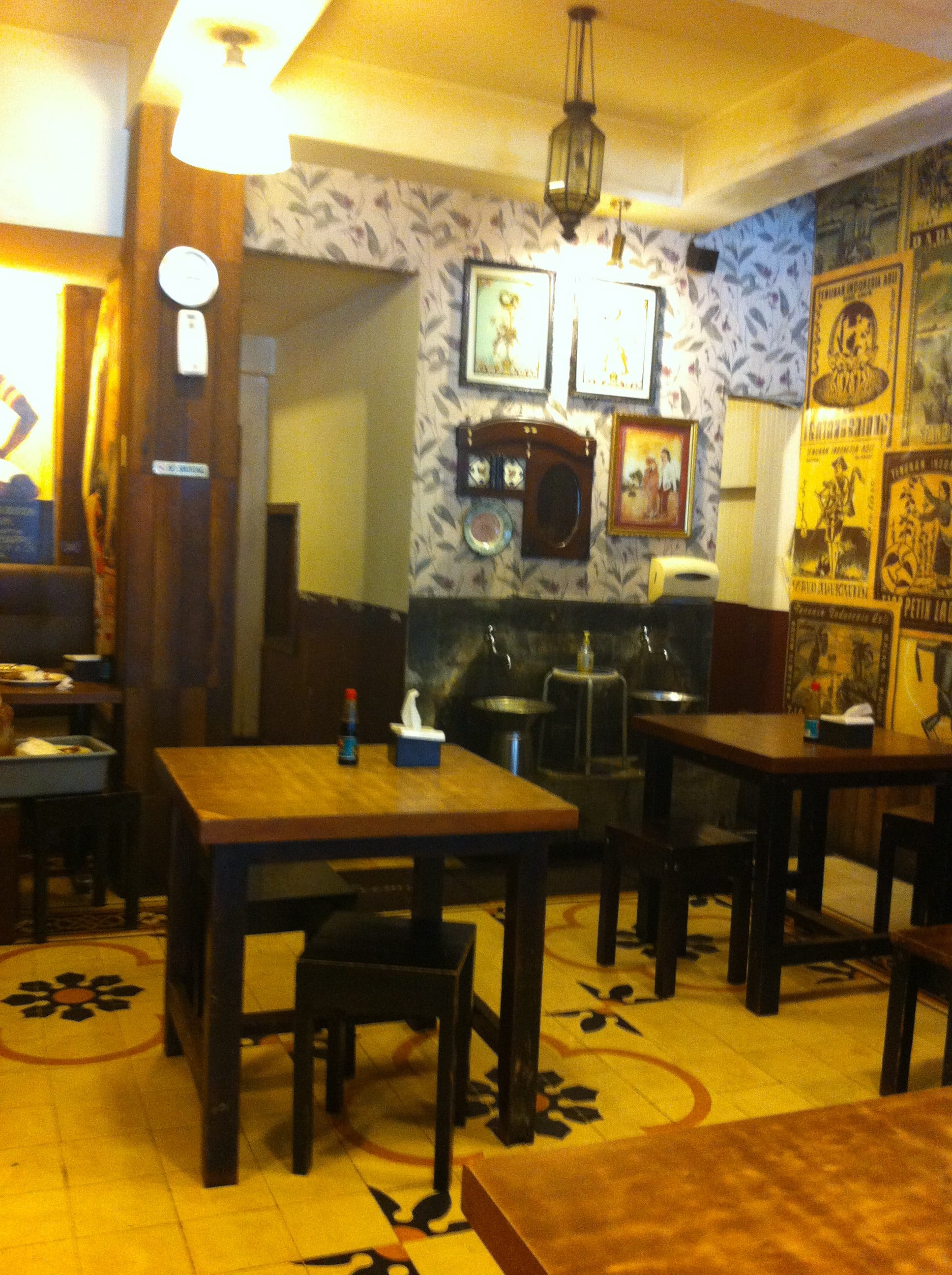 Dari arsitektur kamu akan disuguhi desain interiornya yang didominasi ukiran kayu serta barang-barang antik khas tempoe doeloe alias jadul. "Memang konsep restoran ini adalah Jawa tempo doeloe, dengan memperbanyak ekspose kayu"
Nah, bicara tentang perut, Nasi bebek ginyo cukup terkenal sebagai tempat wisata di jakarta selatan yang murah meriah.
Model makanan disini disajikan ala prasmanan yang bisa kamu pilih langsung dekat kasir. Ambil makanan sesukanya dan semuanya baru dihitung setelah sampai di meja kasir.
Restoran ini juga menyediakan menu ayam, yakni ayam bakar, ayam cabe ijo, ayam balado, dan ayam kremes. Harga per-potong lebih murah, yakni Rp. 15.500. gimana? murah menjanjikan kan
[toggles] [toggle title="How to Get There:" color="Extra-Color-2″ id="b1″]Nasi Bebek Ginyo berada di jalan Tebet Utara Dalam No. 12. Kamu bisa bertanya kawasan di daerah Tebet yang banyak toko-toko distro-nya. Nah Nasi Bebek Ginyo berada di deretan distro-distro tersebut. Tepatnya di depan distro Bloop [/toggle] [/toggles]
Kamu punya rekomendasi tempat makan enak di jakarta selatan? yuk komentar dan tambahkan tempat wiskul favorit kamu